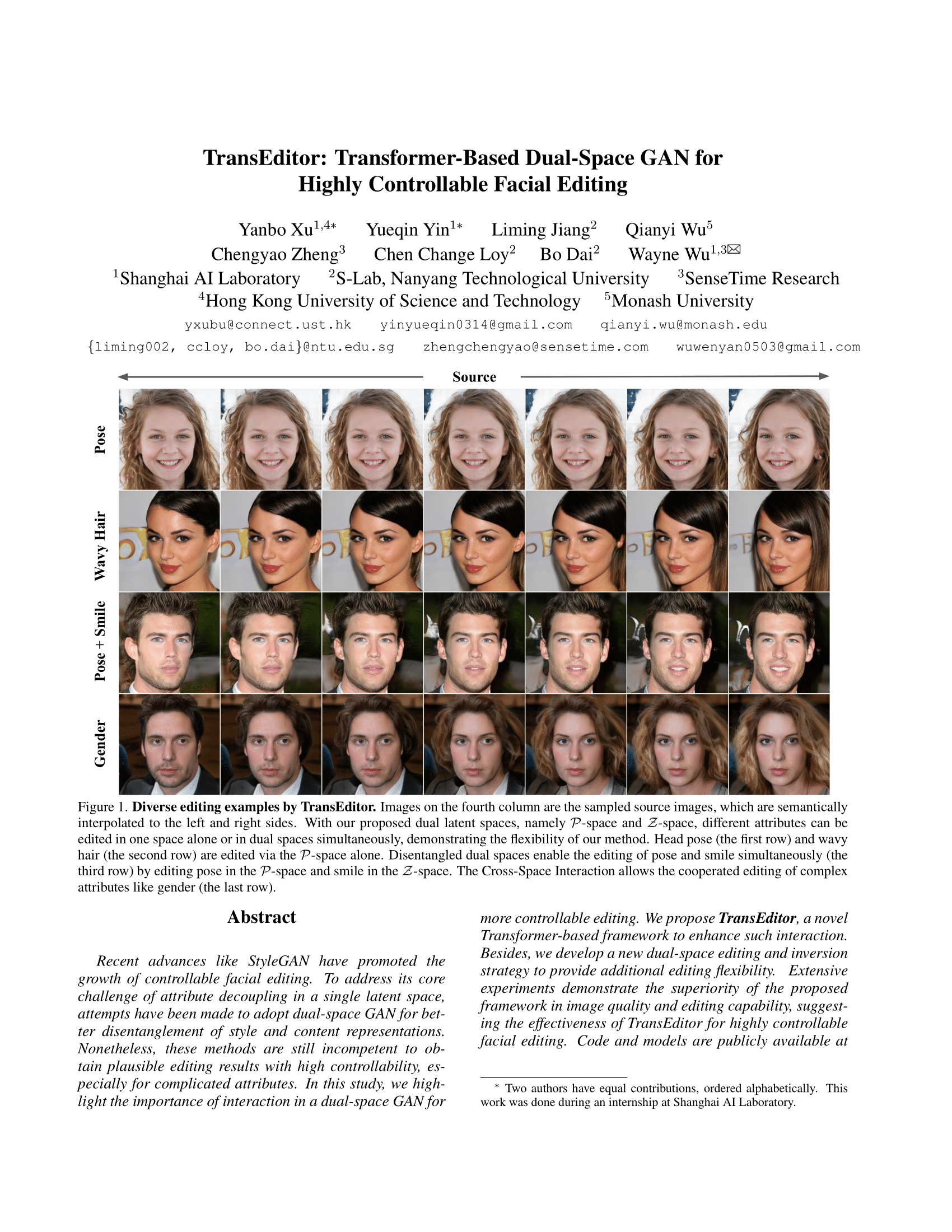 Yanbo Xu*, Yueqin Yin*, Liming Jiang, Qianyi Wu, Chengyao Zheng, Chen Change Loy, Bo Dai, Wayne Wu.
TransEditor: Transformer-Based Dual-Space GAN for Highly Controllable Facial Editing .
In CVPR, 2022. (Paper)
---
Method
Two latent spaces Z and P are used for generation. We correlate them via a cross-attention-based interaction module to facilitate editing.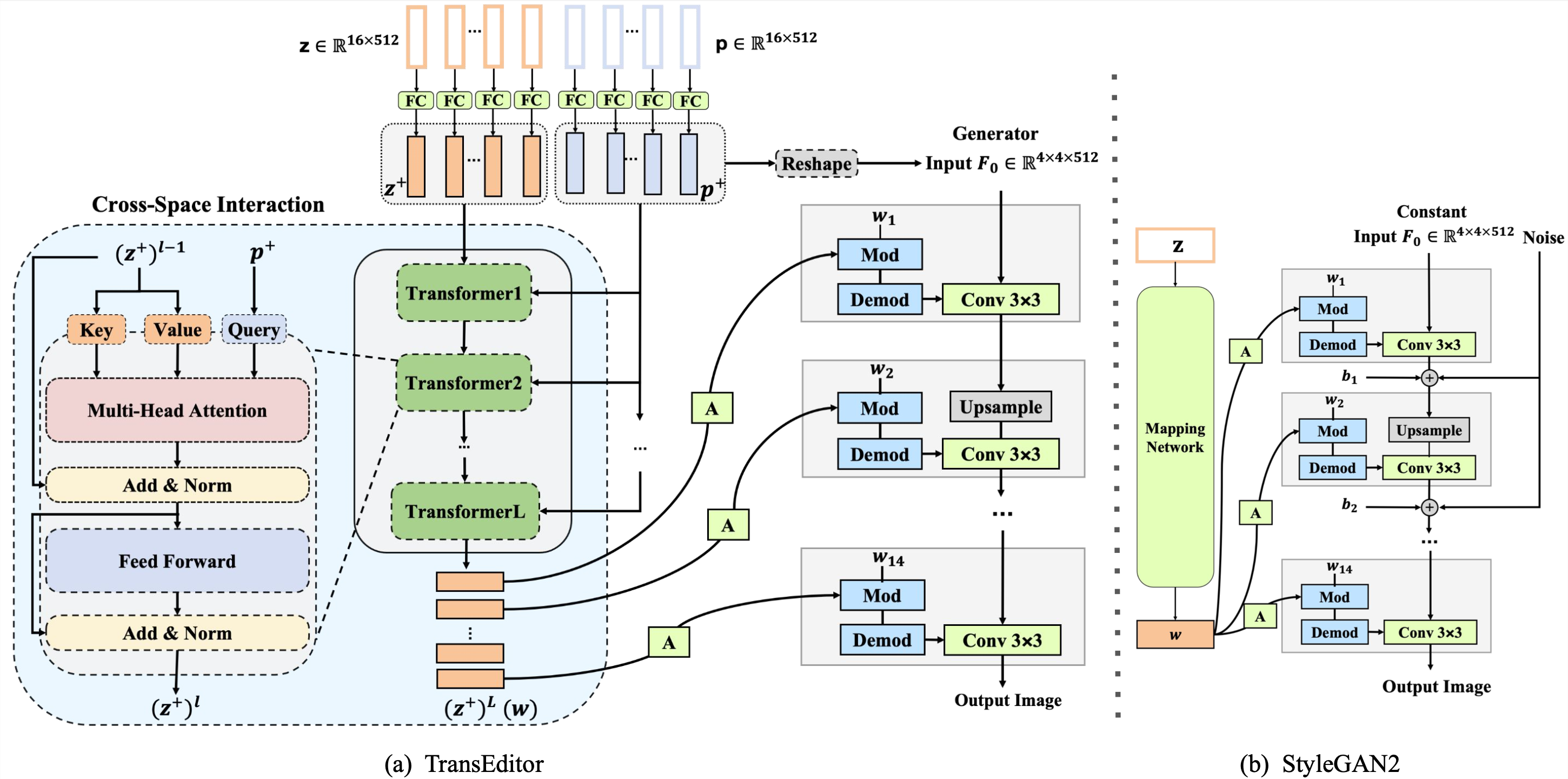 ---
Interpolation of two latent spaces. They are disentangled with different semantic meanings.
Interpolating Z space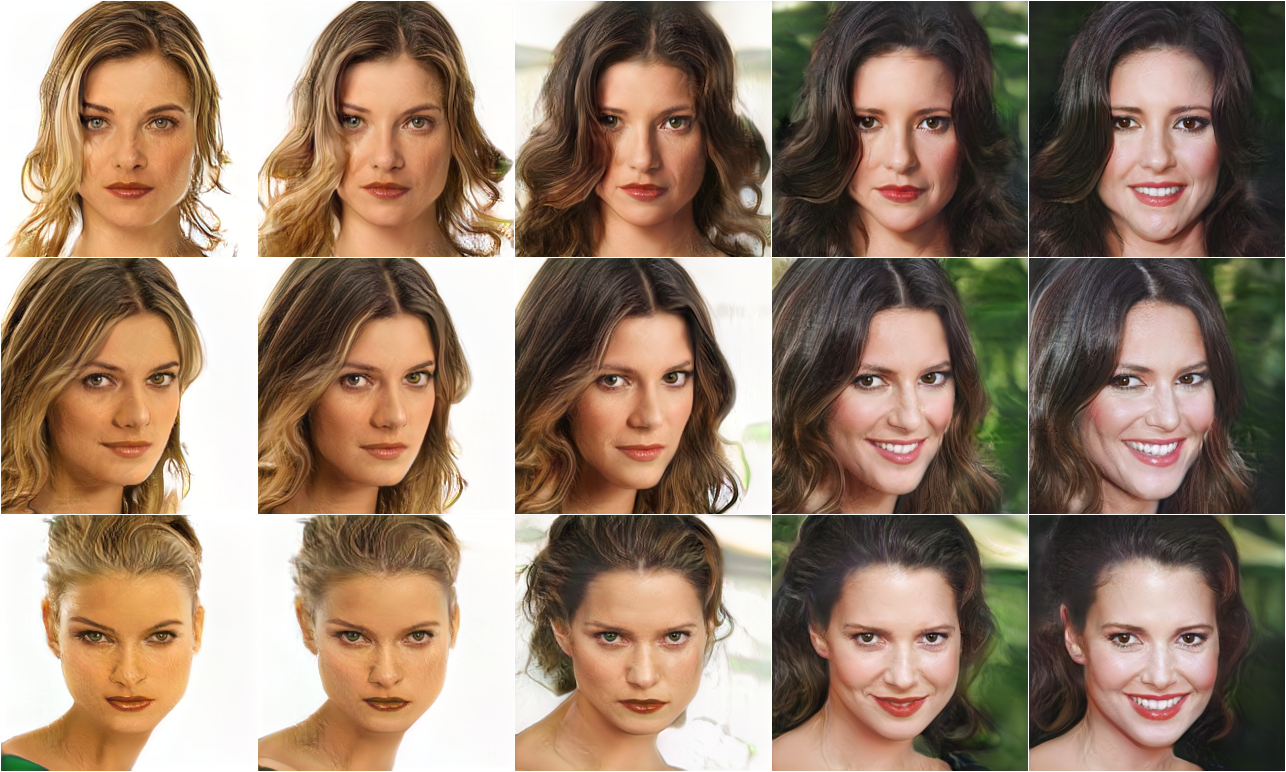 Interpolating P space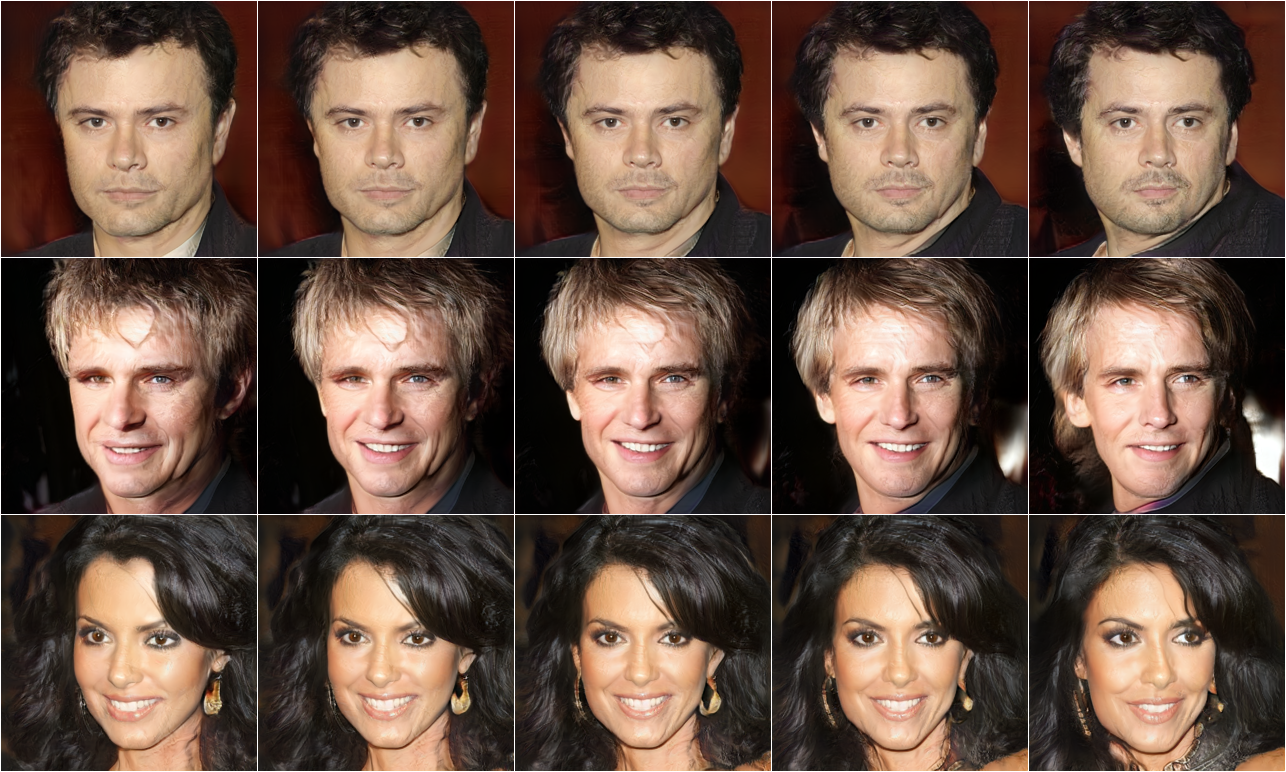 ---
Editing Results
Smile editing on Z space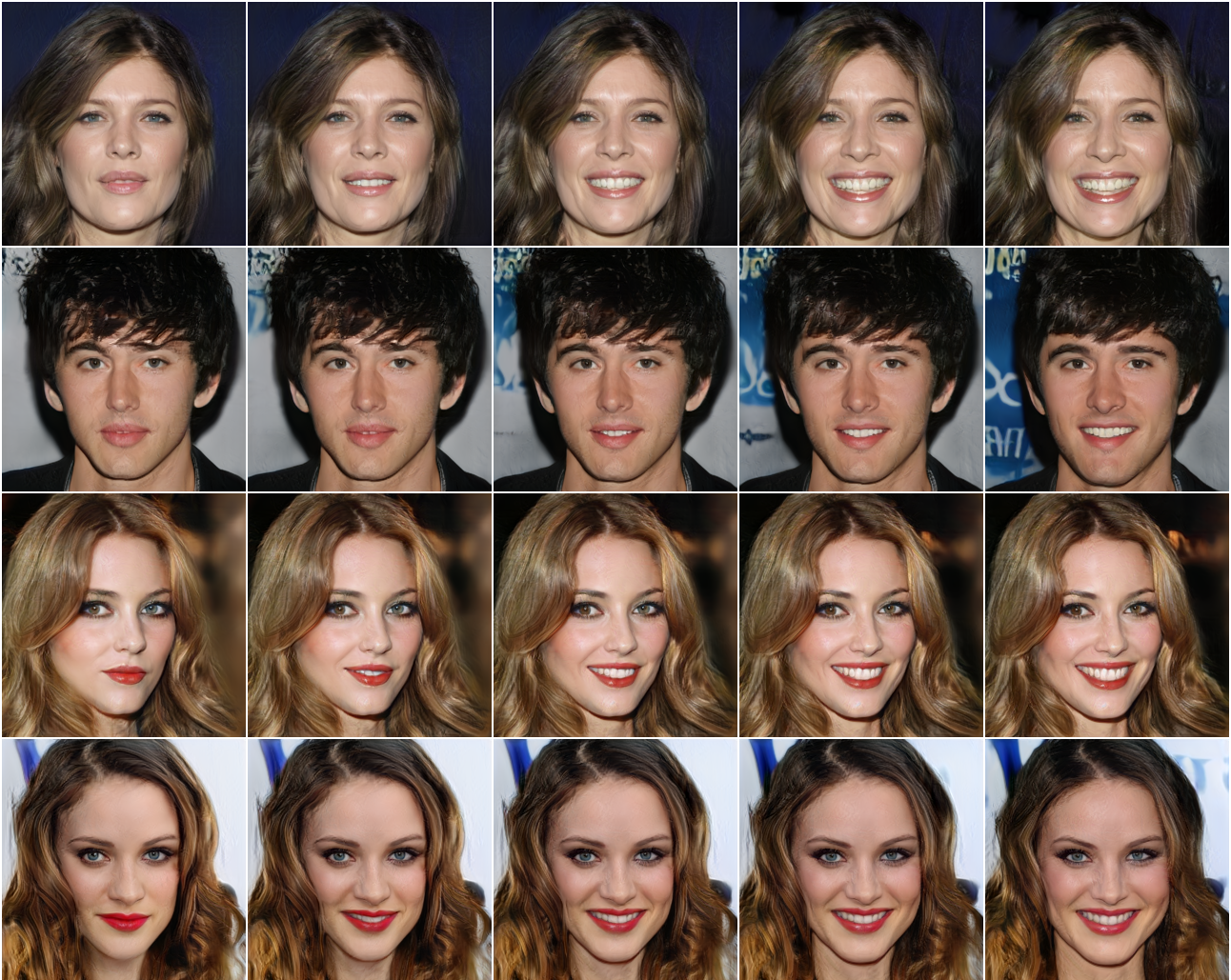 Gender editing on Z and P space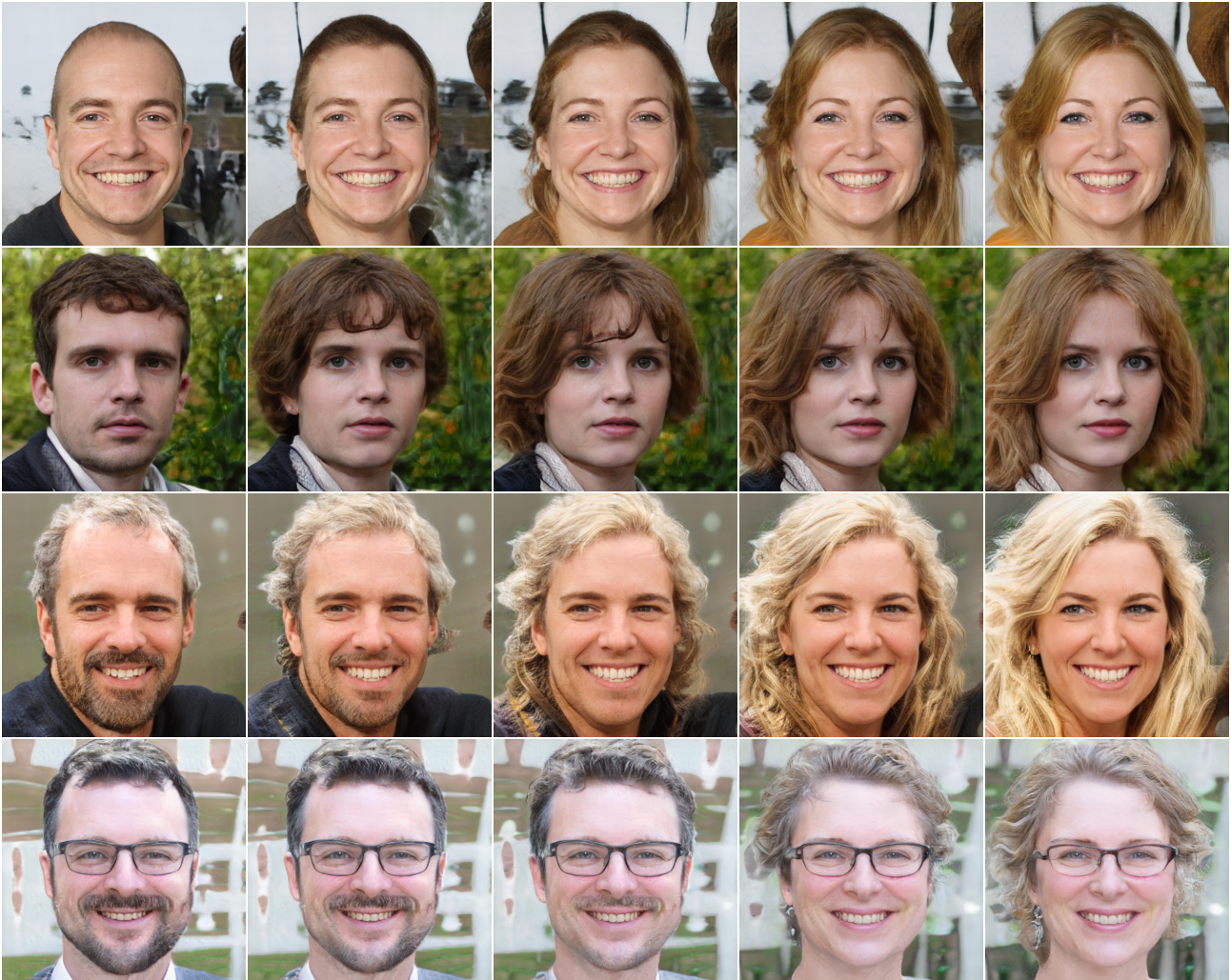 Head pose editing on P space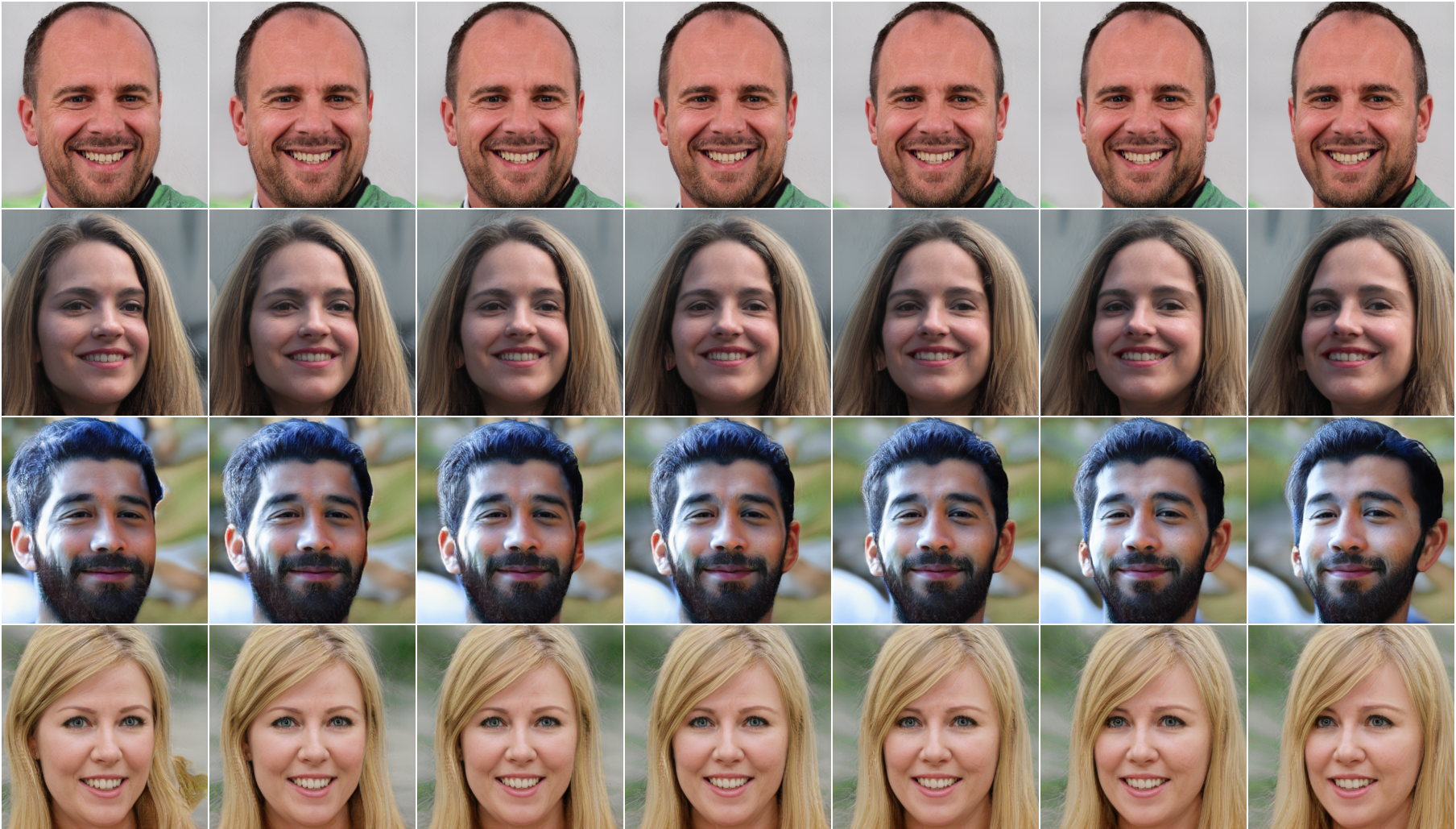 Age editing on Z and P space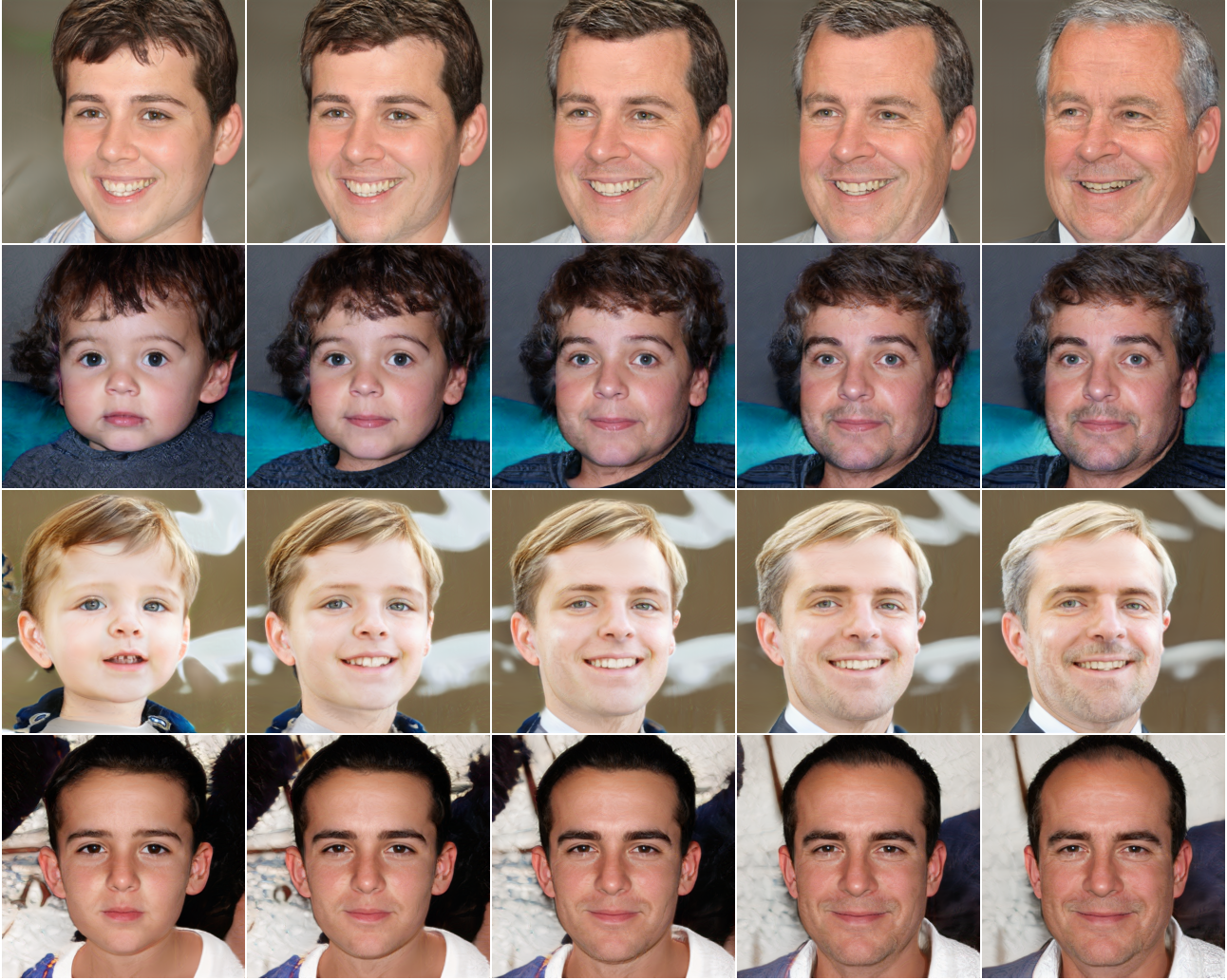 ---
Comparison
Our method shows better editing ability compared with other SOTA methods.
Gender Editing Comparison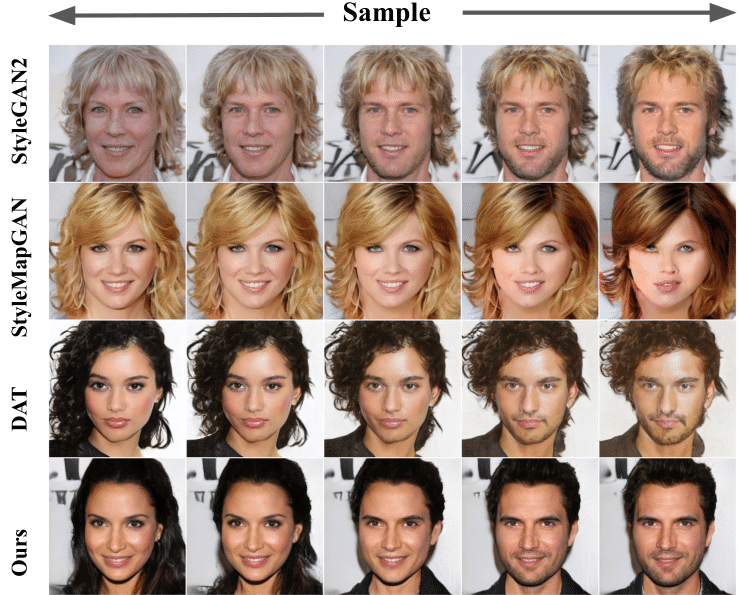 Pose Editing Comparison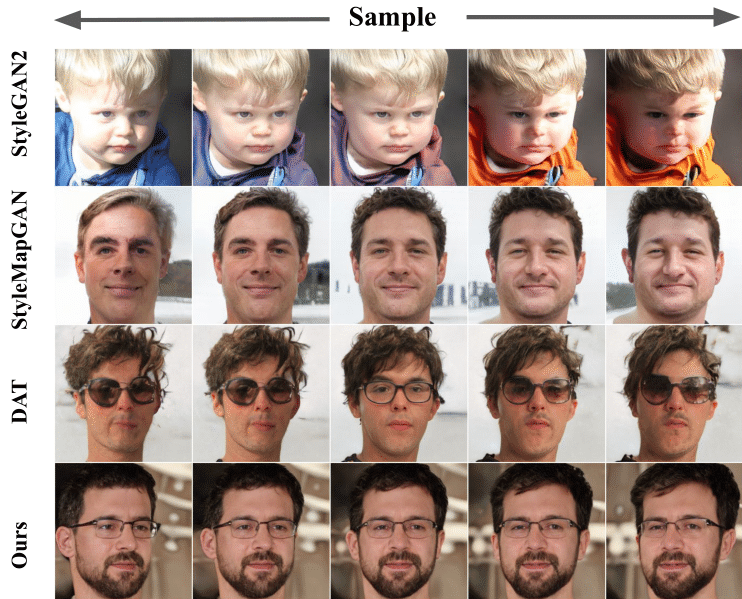 ---
Acknowledgements
This study is partly supported under the RIE2020 Industry Alignment Fund Industry Collaboration Projects (IAF-ICP) Funding Initiative, as well as cash and in-kind contribution from the industry partner(s).